Happy Tuesday Everyone 🙂 Today I thought I would try something a bit different and put the spotlight on books that have left me in tears over the years. Now fair warning it doesn't exactly take much to get me blubbering, happy, sad, angry I'm really not picky. It's basically a given that if I see anyone cry whether it be in my real life or on TV that you better hand me the tissues cos I will be bawling right their along with them. (This is particularly embarrassing when out at the movies, but hey at least it's dark!) So as you can imagine any good, heart wrenching piece of writing tends to take over the rational part of my brain where I know it's just a story and leaves me a sobbing mess. So here are my top five picks of books that have left me in tears.
Number 5
The Lovely Bones by Alice Sebold .
I first read the first chapter of this book while in high school, we were reading through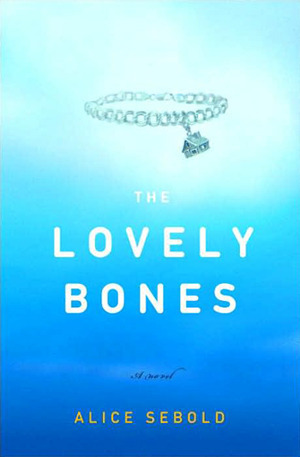 and studying the first chapters of books. I don't really remember reading it in the classroom but I know I went out and bought the book shortly after so it must of got my attention. It was when I brought it home that the tears started. For anyone that hasn't read the book it is told from the perspective of Susie Salmon a teenager who is raped and murdered on her way home from school, it follows the lives of her family and friends in the aftermath as well as her transition into the next life. Now this isn't what I would call one of my favourite books, in fact I haven't picked it up again since I first read it. I found after the first few chapters I did start get a bit bored with both the writing and the story. However it is the first book that I can remember that really got me emotionally invested and reaching for the tissues so it earns it spot here at number 5.
Number 4
The Fault in our stars – John Green
This is a book I received as a Christmas present a few years , and by that time there had
been enough hype around the book that I at least knew what I was in for. It still took me a couple of months though before I managed to sit myself down and begin to read, and what one tearful mess it was. The Fault in our Stars follows terminal cancer patient Hazel and the effect of one meeting with Augustus Waters has on her life. The ending in the book was what really got me, although I had guessed how he was going to end it I still wished for more.This is still so far the only John Green book I have read, not because I hated the book but I think I have just not found another that has interested me enough to pick it up.
Number 3
Where Rainbows End – Cecelia Ahern
Now this book gets a special mention as it's the only book in this list that had be crying because I was happy not sad. Not gonna lie it was a long read with a fair amount of anger
and disappointment before it got to that point but it got there nonetheless. The book follows best friends Alex and Rosie and their life journey from child to teen to adult and the connection they maintain as they end up living completely different lives. The only other book I had read from Cecelia Ahern when I picked this book up was P.S I love you, (a book which would of made the list if I had made this into a top ten list!) Although a completely different story it still had the same sort of writing style which I love, although this was quite a long read and did drag a bit it some places. Either way points for happy tears.
Number 2 
Me without you – Kelly Rimmer
This is the most recent tear inducing read book that I have read and one that completely
caught me by surprise. You can read my review here. The book follows the love story of Lilah and Callum, two unlikely strangers who just so happen to be perfect for each other. It has been compared to books such as Me Before You by Jojo Moyes (a book currently on my TBR and from what I have heard could probably end up on this list). I think what got me with this book was that I was good way through the book before I realised how it was going to end and when I did my heart sank. The ending however is beautifully written and definitely makes up for it.
Number 1
My Sister's Keeper – Jodi Picoult
This was another that initially completely took me by surprise. I first read this many years ago and had borrowed it from a friend who had offered no more then 'read this'. It
was also my very first Jodi Picoult book and so I really didn't know what I was getting into. The book follows Anna, a child conceived for the sole purpose to be a bone marrow match for her sister Kate who is suffering from Cancer. It follows her as she begins to question who she really is and her decision which tears her family apart. All I can say though was I was not prepared for that ending! This is also the only book out of this list that I have reread, turns out even when I know what's coming I still blubber like an idiot. (I've watched the movie as well, same result).
What are you most tear inducing reads? Happy or Sad I would love to know 🙂