'She is beautiful, no matter what she says.'
Goodreads Synopsis: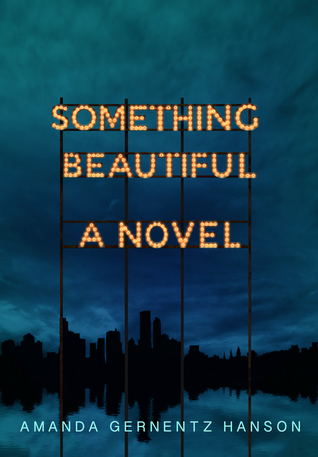 Cordelia and Declan have been best friends since they were three years old. By the time they hit middle school, Cordelia—Cord, to Declan—is already feeling the blackness in her life as depression takes hold. Their mutual attraction to each other leads to a serious high school relationship, one with their foundation of friendship at the forefront. Cordelia seems to have her mental health under control. All appears to be well.
However, when Declan starts to accept his own fluid sexuality, it sets something in motion in their lives that is both beautiful and tragic as they learn to love each other for who they are.
Review:
I fell in love with this story immediately and may of accidentally finished it within a day, sorry not sorry. The story starts of in present day with Cordelia promoting her new book. Within the first chapter we also meet Declan and some hints are given to where they are now in their lives, we are then transported back to there childhood and effectively where their story begins. It was great watching the two friends develop together through childhood, preteen to adolescence, it was also great to see the author dive straight in and address the hard hitting topics of this book. From the synopsis you can probably guess it explores issues of depression and discovering your sexuality, it also does take things one step further with issues of self harm, suicide and to be honest tragedy in general, so potentially if any of these are trigger warnings to you then this may not be the book for you.
Both characters had strong development and had distinct voices, my favourite out of the two was definitely Declan and it would of been nice to see some more chapters in his POV. Not that I didn't enjoy reading Cordelia's chapters! The flow of the book works quite well, flipping between the POV as well past and present and the internal dilemmas of both characters are not shied away from, they are presented in a real, raw and very emotional way. The ending I didn't see coming, perhaps it was hinted out but I must of missed it all, I don't want to give away any spoilers but man the emotions were real. The only problem I had with the book was that I felt it could of been longer, not just cause I was enjoying the book but because it covered a lot of significant life events for both characters and at times felt like it was squished together. Definitely a book I would recommend though!
Thank you to NetGalley for providing me with a free copy in exchange for an honest review.
Rating: 4.5/5
Would I read again: Yes
Would I Recommend: Yes, but potentially be aware of the trigger warnings.
Would I read another book from this author: Yes