"Everything is different now"
Goodreads Synopsis:
A new queen rises…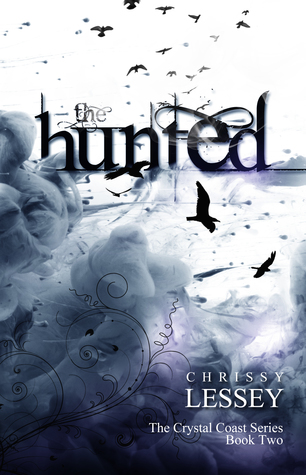 When Stevie vanquished her family's greatest threat, she thought they'd be safe. Unaware of the evil surrounding her, she trains with her coven and prepares to inherit her mother's role as queen and protector of the amulet.
Chaplain Benjamin Parris, descendant of the notorious reverend behind the Salem Witch Trails, plots to resume his family's mission and rid the world of witches. He joins forces with Susan Moore, who's sought revenge against the coven for years, and together, they formulate a plan to destroy Stevie's family.
Left weakened after the theft of their protective amulet, the coven confronts the unthinkable as a modern day witch hunt unfolds around them. And this time, Stevie might not be able to save the people she loves.
Review:
I had originally read the first book in the series after downloading it from NetGalley and fell in love with it immediately (you can read my review here), so when I got the chance to read the second I was more than a little excited. 'The Hunted' starts of immediately after the events of the first book, leaving Stevie in a place where she is dealing with her new powers, the knowledge that she is one day meant to be Queen of her coven and making sure her five year old, non-verbal magical son doesn't accidentally turn is classmates into a frog. The story itself is a bit shorter then first, so the plot moves quickly, with more then a few twists and turns. There was not as much character development as the first but it was great to see the whole coven again, some who have a few surprises of their own.
One of the aspects I have loved with the series is that the author has the ability to explore the past and incorporate it within a modern world. She is able to do this through flash-backs as well as bringing aspects of the past into the 21st Century, e.g. the Salem Witch Trials. I wouldn't class this as Historical Fiction or anything but it was good to read. As for the ending, after an initial 'twist' that I didn't really see coming, the ending I was pretty sure of. However although it wasn't really a surprise it was well done and full of drama leaving me wanting more! I think I would of liked to see a little bit more to the story as it did feel quite short, however at 286 pages perhaps that was just me. Either way one I would recommend.
Thank you to the author for providing me with a free copy in exchange for an honest review.
Rating: 4.5/5
Would I read again: Yes
Would I Recommend: Yes
Would I read another book from this author: Yes