Okay so I really wasn't feeling the discussion post I had originally scheduled to write today, but as I was still in the mood to write something I thought I would revisit on of my favourite previous posts which you may have gleamed from the title was 'Books that leave you in tears'. Now one of the reasons this was my favourite post was one, cause I got to think back about all the gut wrenching, tear inducing, hot mess kinda reads (a lot of which I remembered the moment I posted the post) and two because I got to hear so many suggestions of more awesome books that would most likely leave me in an unapproachable state. (I will post some of these at the bottom). Now I definitely haven't got round to all of the ones I wanted to, as is life, but I have read a few more recently which I would like to include now, so without further ado I present Books that leave you in tears take two!
Number 5
Noughts and Crosses – Malorie Blackman
The first time I set eyes on this book was when I had just started high school and it was a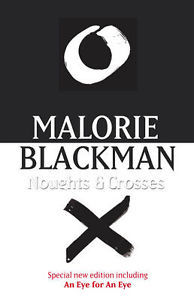 prescribed reading book for English. I vaguely remember hearing about it before than but in all honesty I had no idea what it was about. It was only after I had finished amid a pile of tissues that I really started to contemplate all of the messages within the book (and their are a few). I have read it multiple times since as well as the rest of the books in the series and it never fails to make me cry! For those who have not read this it follows the story of Sephy and Callum as they try to navigate a world in which skin colour is the deciding factor in just how well your life is going to turn out. They face prejudice, distrust and terrorist activity when all they really want to be is together. It's a hard hitting story and if you haven't read it it's one I would highly recommend.
Number 4
Handle with Care – Jodi Picoult
Okay so a books that make you cry list for me will probably always include at least one Jodi Picoult book. A few years back I went through a big Jodi Picoult phase and read most if not all of her books. Although she is not an author I can read all the times and her books aren't actually ones I can read multiple times they do always seemed to end in tears. Handle with Care is a story that follows Willow, a five year old girl born with a sever case brittle bone disease and her family as they embark on a law suit that will change their lives. Now without giving too much away, I don't actually like this book all that much, and the simple reason for that was the ending. If you have read the book you will know what I'm talking about, but in my opinion it was unnecessary.  But it is still definitely one that will leave you teary eyed when you do get to the end.
Number 3
Me Before You – Jojo Moyes
So this I hadn't read when I wrote my first post, it was one I was pretty sure that would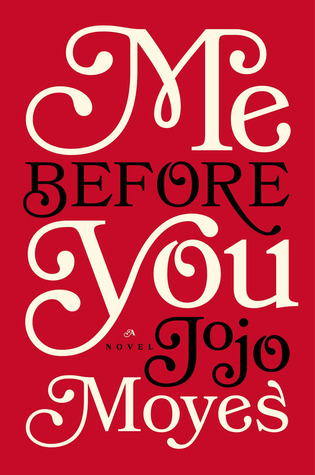 make me cry (I had heard already basically what it was about and what happened) but I had never got around to actually reading it. After I posted the first Leave you in tears, it didn't take me long to get around to it and if your interested you can read the review here. Me Before you follows the story of Will and Louisa as they face impossible choices in adverse conditions. It is in essence a love story after life doesn't go as planned and the choices that we face after that. Even knowing the ending to this it had me bawling just as much as if I didn't. I was hoping it would soften the blow but no such luck, now I just need to work myself up to seeing the movie!
Number 2
Something Beautiful – Amanda Gernentz Hanson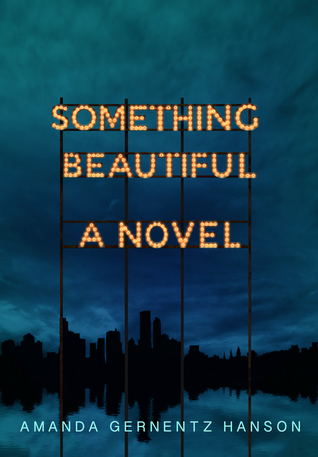 This is another I have since posing the first post and if I had would of definitely been included on the initial list! From memory this is one I got accepted for on NetGalley and I'm so glad I did. The story follows the lives of Cordelia and Declan as they navigate from children to adults. It's told from both past and present perspective as well as from the differing POV. Now what makes this story unique is that it deals with a myriad of different issues while still keeping the story believable. These include depression, self harm, teen pregnancy and the main theme of the book which revolves around fluid sexuality. Now this book left me with both happy and sad tears and an ending which I just didn't see coming. If you want to check out the review you can read it here.
Number 1
P.S I love you – Cecelia Ahern
Now at number one it had to be P.S I love you, I was actually kicking myself for not including this last time as it's another book that left me with both happy and sad tears, okay mostly sad but still. Not only that it left me a wreck pretty much the entire book! If you don't already know it follows the story of Holly as she deals with the grief and aftermath of her husband Gerry's death, unknown to her however Gerry has provided a little extra assistance in the form of 12 letters which are to be opened each month. Each of the letters ends in P.S I love you hence the title. So theoretically when you read the blurb of this book it basically tells you she is going to be left alone pretty much immediately but I just was not prepared as to how much it would hit me. Although I do love this book from memory I have only read it twice, the second years after the first so I had forgotten a lot of the finer detail. I also still haven't manage to bring myself to watch the film haha. Either way I'm going to leave it here as my number 1.
So as promised I'm going to leave some of the suggestions from last post down below of more tear inducing novels, but if you have anymore let me know! (Happy tears count too!)