"The weight of shadows can be devastating"
Goodreads Synopsis: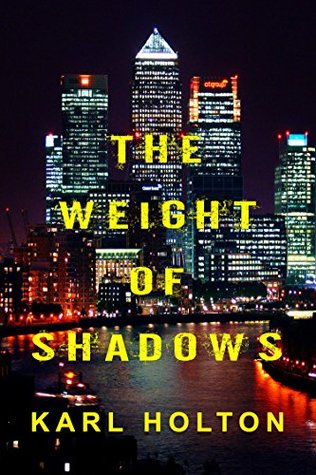 When you have spent your life in the shadows, what would you do at the dying of the light?
Three years ago the best murder detective in London is blamed for the death of his colleague and kicked out of the Met.
A man with secrets buried in the past and present returns to London, the city that started the mysterious career which made him a billionaire.
The two need each other.
But they have no idea how much.
A gripping crime thriller mystery with twists from the beginning to end.
Review:
This was the first crime novel I had read in awhile, I usually have to be in the right frame of mind before I can even pick one up so I was surprised by how easily I was able to get into this book! Now I have mentioned this book before in an Author Showcase I did awhile back so I thought I had some idea of what to expect, turns out I was wrong, this is a fast paced multiple POV thriller that had me eagerly anticipating what would happen next only for that to be blown out of the water. Now this did take me a little while to get through, mainly because there are a lot of characters to get your head round. I knew they would all probably connect in the end but I will admit to go just a bit slower so I could try figure it all out before hand. The amount of characters and the many different places in the world where the book does take place is my reasoning for dropping the half the star as personally I do prefer books that are a little more straight forward.
One of the things I was impressed with about the novel was the obvious amount of research which had gone into the book, the amount of details that he is able to go into is great. I was also surprised that each character was well developed and had their own 'voice'. With so many characters floating around that definitely is no easy feat. It also gets bonus points for being the only book in a long while to end on a 'cliffhanger' of sorts and me to not be irrationally angry! As this was the first book in a series I am looking forward to the second instalment.
Thank you to the author for providing me with a free copy in exchange for an honest review.
Rating: 4.5/5
Would I read again: Maybe
Would I Recommend: Yes
Would I read another book from this author: I would be willing to try another