'I've googled it, how to die,' Jenny says to Maureen. 'It was full of climbing this mountain,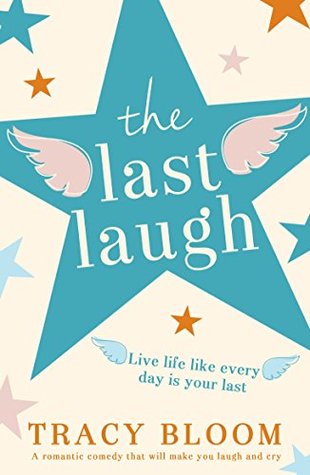 swimming that sea, becoming a marathon runner and raising millions for charity.'
'Sounds like bloody hard work. You can make it more fun than that surely?'
Jenny discovers her days are numbered at the same time she discovers her husband is having an affair…
Frankly, her life was tough enough already. Two tricky teenagers, her mother's constant complaints, friends who aren't up to the job and a career which has been spiralling downwards since she won 'Sunseeker Tour Rep of the Season' twenty years ago.
And now this: a cheating husband and a death sentence.
Enough is enough. Jenny vows to keep both catastrophes a secret. She takes her life – and death – into her own hands and decides to live as she did when she was happiest… in 1996. She plans a spectacular 1990's themed party in place of a wake that she herself will attend. But will she be able to keep her secrets for long enough to have the party of a lifetime?
Thank You to NetGalley and the publishers for providing me with a free copy in exchange for an honest review.
Now this is a story that right of the bat tells you it's probably not gonna have a super happy ending, our main character is diagnosed with terminal cancer right at the start, and this is her story on how she is able to take a good hard look at her life and make the changes she wants to make while she still can. This is of course exacerbated by the fact that she finds our her husband is having an affair. All in all not a good week.
Now it did take me a little while to warm up to Jenny, she was just a little to passive about pretty much everything going on around her and she spends an awful lot of time thinking about how much better everything was in the past. This is something that starts from before her cancer diagnosis and remains a staple-point throughout the story. While I think it was a very understandable reaction to everything that was going on in her life, it did start to get a bit tedious.
What I did like about the book was how the author was able to approach a rather difficult subject and inject it with a whole lot of humor, not only does it lighten what had the potential to be a pretty dark book but it provides a coping mechanism for the character. I really did like the writing throughout the book as I felt I was really able to follow Jenny's train of thought as she goes through all sorts of different situations, and while I didn't necessarily agree with everything she was doing/thinking, it was great to have such a clear and concise narrative as to the why. It also gives a clear message of how everyone deals with things differently as well as to not always sweat the small things, as they don't always matter in the grand scheme of things. The main thing I did love about the book though was the way the author was able to not make everything about the cancer diagnosis, something in which Jenny was adamant about as well!
Rating: 3.5/5
Would I read again: No
Would I Recommend: Yes
Would I read another book from this author: Probably