RULES:
Pick a book on your TBR that you haven't read.
Copy the blurb from Goodreads or Amazon
Copy the first paragraph from the book
Vote on what makes you want to read it more blurb or paragraph!
The book I have chosen today is… 
The Lazarus Child by Robert Mawson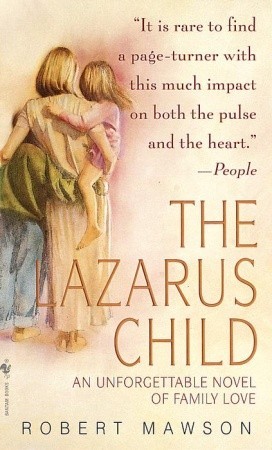 Synopsis:
It takes just an instant for a family's life to be changed forever. Now, seven-year-old Frankie Heywood lies in a coma. The experts are telling her parents there is no hope. Their son is slipping away emotionally. And the Heywoods–their marriage already strained to the breaking point–are desperate. They have one last chance.
Dr. Elizabeth Chase is a brilliant neurologist who has dedicated her life to coaxing children back from the darkness. Her work is unconventional, controversial–and some say illegal. But the Heywoods have put their trust in her. They are convinced their daughter is waiting just beyond their reach. And they believe Dr. Chase is the miracle worker who can throw Frankie the lifeline that will lead their child back to them. But not even miracles occur without a price.
First Paragraph:
At twelve years old, Ben Heywood did not think it fair that he should have to witness the death of his younger sister at such close quarters. Yet at the instant of its happening, he also knew that having to witness it was part of the punishment.
Verdict:
This is a book I have had for I'm not even sure how long and just never seem to get round to reading, it's one that whenever I see it I think 'I really need to put this somewhere I see more often, that way I will definitely get round to reading it'. No luck so far. For this, I think I will have to go with the Blurb, although I do really like the first paragraph as I think it is a quite strong opening especially bringing up watching the death of his sister as it's only two sentences the blurb brings so much more intrigue. It is a book that sounds like it could be quite a hard read or maybe emotionally taxing one but I will get round to it someday!
What do you vote? Does either want to make you add it to your TBR? Let me know!