So I decided to do this post after realising how long it's been since I picked up a hard copy of a book, I had been so adamant that once I got my kindle I would still just buy hard copies but it seems I have been proven wrong…
Dear Kindle,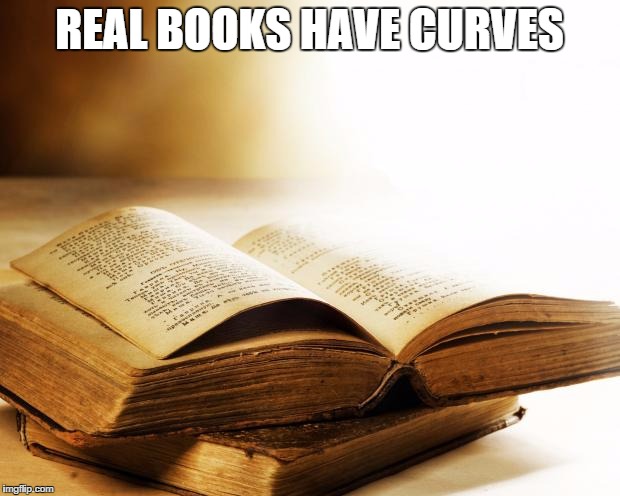 Okay I admit when I first got you I had very mixed emotions, I knew deep down that this really was the best solution to the very limited space I now had left on my bookshelf and sure it would make it easier to buy and download books but I had always been so determined that I didn't need you, I was perfectly content with my room full of books thank you very much, if anything I just needed a bigger room. Alas it was not to be, for one I had already stolen the biggest room to be my 'study' e.g. an area to cram all my books and my partner was fairly firm on the fact that they would not continue to creep throughout the rest of the house. Thus began the search for my new reading companion.
The day of your arrival did not begin well, once we had received word that you were in the shop and ready to be collected we immediately headed on down only to find a queue which had already managed to snake it's way out of the door, an ominous sign or perhaps something to do with the fact we had decided get you just before Christmas who can really tell. Once we had managed to claw our way to the counter, we had another additional wait as the poor confused cashier had to go and find you from the storeroom. The storeroom is apparently a vast a mysterious place where the cashier could get lost for the next 20 minutes, but eventually they did return and there you were, all wrapped up in your packaging and ready to embark on your next adventure.
Once you were home I dutifully charged you, logged into my Goodreads account and tentatively downloaded my first book (Songs of the Humpback Whale by Jodi Picoult). A few clicks later and there it was, all ready to go. Alright I thought maybe this won't be so bad, surely anything that delivered books that fast had to be a good thing. From there I spent half my time with you and half my time with my paperbacks, however whenever I had an urge for a book and just couldn't wait you were the one I went too, ever ready to oblige.
As time went on I began taking you out with me, you were far less bulky then just taking my books with me and I could fit as many as I wanted on you. How much easier it would of been I pondered if I had had you last year where half of my luggage was taken up by books on a one week trip. I became delighted in the fact that I could continue reading you long after my partner had gone to sleep without having to disturb him by turning on the light. I started to buy you things, a nice new case after I had become distraught over the tiniest of scratches on you. Then I discovered NetGalley, not only could I download more books to you but they would be FREE. Sure they would need a review but hey we were doing that anyway. It had been months since I had physically gone out and bought a new book.
Sure we still have our problems, for one you lack any sort of smell… and while you may
see that as a good thing it's something I dearly miss. And lets not forget how you sometimes decide you have had enough and complain and grumble about having to connect to the WiFi, especially if were in a new place, and it's true I don't always remember that I need to charge you which can result in you going for extended naps but I like to think we've done pretty well.
With Love,
FNM x
What do you prefer to read on Kindle or Paperback? I would love to know if anyone else had been 'converted' or if you have gone the other way from Kindle to Paperback? Let me know in the comments.